The Co-operative Legal Services has frequently stolen the limelight with its drip-drip strategy of announcing new high street plans.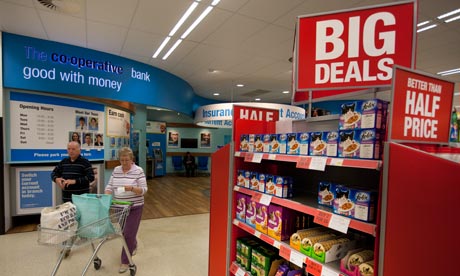 Its latest move to bring Co-operative family law to the masses has been broadly supported but evidence from the 2011 Legal Services Survey indicates that the public may not be ready to discuss such matters inside a branch.
This week came the news that the mutual had hired Jenny Beck and Christina Blacklaws from London-based firm TV Edwards to build a family law service. The story has generated significant discussion across the legal marketplace, with various commentators pointing out how these two individuals have been 'at the forefront' of battles between the profession and the Ministry of Justice into the removal of Legal Aid from family law cases.
The Co-operative's stance is clear; the slate is clean and the operation will have a unique opportunity to create a business from the ground up that delivers family law services in 'new and innovative ways'.
Anyone with experience either their own or perhaps of a loved one who has required support from an expert in family law will tell you that this is a highly sensitive and specialised field. I commend any company which can propose a service that removes anxieties or barriers (financial and emotional) to individuals who need help.
But people may take some persuading before they bring their problems into a high street branch; The 2011 Legal Services Survey found that only 17% of people would choose a high street brand such as the Co-operative Legal Services if they needed support in family law, against other more fertile areas such as employment (25%) and claims for miss-sold payment protection insurance (36%).
Nevertheless, the Co-operative Legal Services has an opportunity to build on that 17% with a sensitively designed product, backed up by a PR and marketing campaign which could, conceivably bring everyone a little closer to legal advice for the first time in history. Perhaps its apparent lack of potential makes family law the secret weapon that demystifies the profession in a post Legal Services Act world.
Post by:
Ralph Savage /
Website:
http://rtsmedia.co.uk
A business journalist by trade, Ralph Savage represents a series of B2B clients on media and marketing matters. He provides strategic PR advice, media training and consultancy. He also ghost writes regularly on behalf of FTSE 250 CEOs, leading counsel and senior professionals including solicitors, accountants and brokers.