As competition amongst mid-tier law firms heats up and big brands enter the legal services market, having a striking and appealing website presence has never been more important. While the sector as a whole has some way to go before being able to match the creativity, ingenuity and boldness in simplicity of, for example, retailers and insurance companies, sites that are both user-friendly and pleasing to the eye are now being launched.
However, while the pressure provided by new entrants to the market may have gotten the creative juices flowing, the temptation to be everything to everyone remains firmly obvious in the content. Few, it seems, are willing to tell the world what it is they really do best and then stick to that with comfort and conviction.
Our approach is neither scientific nor is it methodical; these are merely our personal law firm website favourites of the month. Enjoy, and well done!
Geldards Law Firm
www.geldards.com
• The design is striking and creative, it forms a unique navigation environment and feels both clean and professional. iStock images are refreshingly absent!
• There is a good integration of organic content, including a real-time Twitter feed and a News highlights section.
• The landing page promotes clearly what this firm has to offer with an easy-to-use navigation system.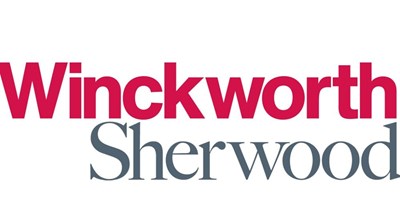 Winckworth Sherwood
www.wslaw.co.uk
• Easy to navigate, the design is clean and professional
• Particularly innovative is the live webcam feed embedded as the background image. Both unique and strangely addictive (when it works).
• The integration of content from News, Publications and Events works well.
Gordons
www.gordonsllp.com
• Gordons' ambition is to be a different kind of law firm. Nice design albeit slightly difficult to read the print. Pictures of men in suits? Maybe not quite that different.
• There is no overload of information; the rotating images draw attention to the latest news and gives the impression of an up-to-date site.
• Navigation is simple.
Bott & Co
www.bottonline.co.uk
• The design is simple and bold albeit not quite as 'pretty' as others.
• We get the impression of a down-to-earth, approachable firm.
• All the basic information is provided on the landing page but it still manages to appear clean and welcoming.
• A first time client probably wouldn't feel the need to look elsewhere.
Muckle LLP
www.muckle-llp.com
• This website has a unique and extremely recognisable design branding: probably the prettiest of this top 5.
• There is a very immersive navigation environment on the landing page.
• The graphic design is precise and effective with an almost three dimensional depth to the artwork.
• With an interactive feel to it, the landing page is welcoming and uncluttered while still offering visitors everything they need. With a few too many words such as 'thriving', 'leading' and 'significant', the language could be a little less in your face. We do, however, love the sense of humour. A breath of fresh air.
Post by:
Christina Savage /
Website:
http://rtsmedia.co.uk
With a strong network of media contacts and in-depth knowledge of professional services, Christina advises a range of businesses and law firms on media and business development initiatives.